The J-1 Summer Work Travel USA cultural exchange program is a unique opportunity for international university students to experience life in the United States first-hand through summer work experience with American host companies.
Program Highlights
Live, Work & Travel in the United States for 3 to 5 months
Exciting jobs in Hotels, Resorts, amusement parks, national parks, major cities, ski resorts & more
Meet people from around the world, & make long lasting friendships
Travel across the United States, even stopover at other countries on your way home
Discover and experience the American culture & living
Boost your CV with international work experience
Receive attractive salary and benefits same as an American counterpart
Support your living & traveling expenses, and cover your initial costs
Seek additional part-time employment for extra income
A fast & fun way to perfect your workplace English skills
Coverage by a Comprehensive Medical & Accident Insurance Policy
Program Duration
The J-1 Work & Travel USA program lasts for a maximum work period of 4 months, with an extra 30 days to travel within the United States after your work commitment.
The program dates are based on the dates of your university/college semester break, discussed between yourself and the employer prior to starting your program. Most participants work for 3 to 3.5 months as they need to return home when classes begin.
 Am I eligible?
To participate in the Summer Work Travel USA program, you must:
Must be at least 18 years of age
Have sufficiently proficient English to successfully interact in an English speaking environment.
Be post-secondary school students enrolled in and actively pursuing a degree or other full-time course of study at an accredited post-secondary educational institution outside the U.S.
Have successfully completed at least one semester or equivalent of post-secondary academic study
Legal Sponsorship
The documentation and approval you need in order to apply for the J1 Visa at the US Embassy.
Insurance
Comprehensive medical and liability insurance for the duration of your time in the USA.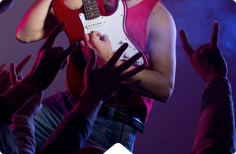 24/7 Emergency Support
Our teams are available for you anytime if you have an emergency.
Pre-Departure Orientation
Full pre-departure orientation before you travel to the USA.
Visa Assistance
We're there to help you every step of the way – from arranging your visa paperwork to guidance on getting the visa interview.
Low Program Fee
We have the lowest program fee compared to any other work and travel agency.