J-1 HIGH SCHOOL EXCHANGE PROGRAM
SSAYEI provides outbound program opportunities for high school students from the Philippines to study in an American high school and live with an American family.
 The J-1 exchange visitor program enables high school students between the age of 15 and 18 from the Philippines the opportunity to live with a family in the United States and learn firsthand about the American way of life. As SSAYEI Exchange Student, you will live as a member of your host family, attending the local high school for one academic school year, and becoming part of the community in your new hometown.
To become a high school exchange program participant, the applicant must go through a sponsoring organization designated by the U.S. Department of State. SSAYEI has been a trusted partner of such sponsoring organizations.
Program Highlights
Host family placement with full room and board
Accredited High School placement
Monthly oversight and support by a local coordinator
Orientation in the Philippines and in the country of destination (USA)
Full coverage health insurance
Assistance with obtaining a visa
Program Duration
Below are the high school programs that are open to students:
The Academic Year Program: The full academic year program that lasts approximately 10 months. It starts in September and ends in June.
The Fall Semester Program: A semester program that lasts approximately 5 months. It starts in September and ends in January.
The Spring Semester Program: A semester program that lasts approximately 5 months. It starts in January and ends in June.
The Calendar Year Program: A year long program that lasts approximately 12 months. It starts in January and ends in December or the following January.
 Am I eligible?
To participate in the J-1 High School USA program, you must:
Be between 15 and 18 years of age
Have sufficiently proficient English to successfully interact in an English speaking environment.
Be willing to accept any host family and high school placement assigned to them
Maintain a good overall academic record
Be mature, flexible, and adaptable
Have proof of English language skills
Students should not have completed more than 11 years of primary and secondary school, excluding Kindergarten, in their home country;
Participants are not allowed to live with relatives.
Legal Sponsorship
The documentation and approval you need in order to apply for the J1 Visa at the US Embassy.
Insurance
Comprehensive medical and liability insurance for the duration of your time in the USA.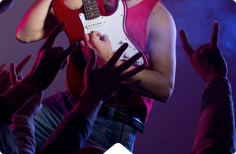 24/7 Emergency Support
Our teams are available for you anytime if you have an emergency.
Pre-Departure Orientation
Full pre-departure orientation before you travel to the USA.
Visa Assistance
We're there to help you every step of the way – from arranging your visa paperwork to guidance on getting the visa interview.
Affordable Program Fee
We have the lowest program fee compared to any other agency.